Dot Everything Platform
Namewrap brings your whole registrar business world together in one powerful, integrated system.

Fully Customizable
Storefront
Design

Pre-Integrated 100+ TLDs Registries

Integrated
Support
Tools

Over 75+ Integrated Payment Gateways

Pre-made
Invoices

Social
Integration

Strong
Security

Income Forecasts

Support
Ticket
System

Multi-
currency
Billing

Real time Info Checking

Remote & Local API

Plug & Play Automation

Stock Management

Easy to
Use

Simple
Setup

Announcement System

Module Customization

Intuitive
Design

Product Bundles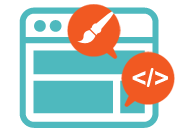 Fully Customizable
Storefront Design
100% Customizable Client Area Using Multiple Templates.
Set up your storefront with our ease of uses customizable storefront design! You may build your storefront with our web designer or tailor with your own HTML; Namewrap can be integrated as much or as little as you want!

Everything your clients see is controlled by templates, which make things very easy to customise. And for more advanced developers, there's modular support, hooks and an API.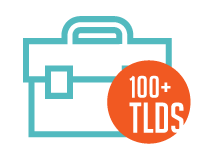 Pre-Integrated
100+ TLDs Registries
Increase Sales Immediately!
For existing registrar, You want to expand your business and move your services over for a faster integration to gTLDs/ccTLDs and NEW gTLDs.

Namewrap makes it easy to buildyour registrar business in the tip top integrated system.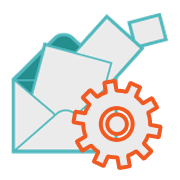 Integrated Support Tools
Support Ticketing System with
Full Email Piping Support
Namewrap has a fantastic range of built-in support tools including Announcements, Knowledgebase and a Fully Feature Support Ticket System make it easy to keep track of enquiries and keep customers updated.

Support Ticket System is also available for tracking all client communication and allowing multiple staff to view and respond.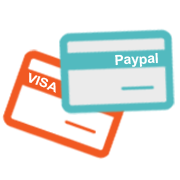 Over 75+ Integrated
Payment Gateway
Many hours will be saved from
dealing with billing
Integrated with over 75 different gateways as standard, you may pick the payment gateway that operates best for you.

Automated payment processing, payment confirmation and refund is offered with over 50 gateways by default and you can extend it to others by building your own payment processing modules. It makes making payment easier than ever!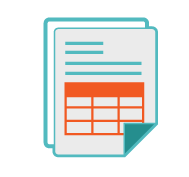 Pre-made Invoice
Namewrap features automatic invoicing, payment processing, transactions logging, payment reminders and cancellations/refunds to make managing mass scale billing of clients a breeze.

Invoice generation occurs automatically each day or many days in advance of renewal payments being due that you decide, which will take care of billing your customers on a recurring basis and will group items due on the same day by the same customer together to reduce gateway charges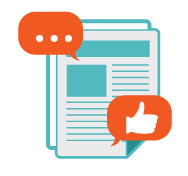 Social Integration
Allow user to share information
Announcements are a blog like news system in Namewrap allowing you to post your latest news & updates on your website while keeping your clients up to date online and via RSS.

With Social integration function, you may allow users to share, recommend and comment on the announcements you made to their Twitter or Facebook accounts.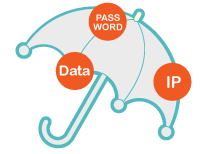 Strong Security
Password Encryption for all passwords that Namewrap needs to be able to decode and read at a later time so they are not readable in the database.
Failed Login Notifications so you know if login attempts are being made
Auto IP Ban after 3 failed login attempts
Client & Admin Passwords stored as irreversible md5 hash values to prevent passwords being reversed
Credit Card Data is encrypted using the AES Encryption protocol
API IP Restrictions to only allow specific IPs access to your installs API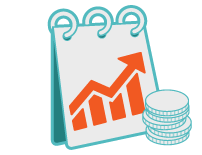 Income Forecast
Namewrap tracks every payment received and allows you to see exactly how much you've taken today/this month/this year. Income Forecasts are generated by Namewrap to predict what you are on track to make based on current active products/services.

Bonus! You may print your reports if you prefer paper copies or need to take them with you.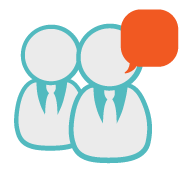 Support Ticket System
Get a complete overview of each of your individual clients
Namewrap ticket system allows you to efficiently manage client email requests amongst a team of staff.

Each of your staff members can have their own individual accounts to address client needs and make sure that your support is personalized. Your clients can submit tickets directly from the Namewrap client area so that you or your staff can quickly resolve any issues your clients may have.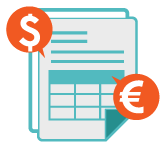 Multi-Currency Billing
Invoice & Bill Your Customers In As Many Different Currencies You Want
For existing registrar/ resellers When you sell online, you aren't limited to just 1 country, so maximise your signups by selling in 2 or more currencies and with a client area available in 10 different languages.

Namewrap automatically creates invoices, logs payments, send reminders and more! Supporting multiple gateways used concurrently, and integrated for fully automated payment processing, payment confirmations & refunds, taking payments is now easier than ever.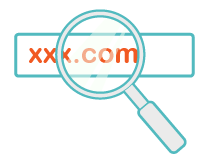 Real Time Info Checking
Namewrap checks for domain availability against WHOIS services before allowing orders to be placed.

Integrated domain management functionality in Namewrap lets your clients order and manages domain purchases with you in a fully automated way, giving you no hassles should clients want to leave your service.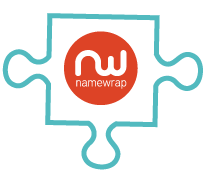 Remote & Local API
Namewrap is designed to be easily extendable and customisable, to allow you to integrate it into your business as much as you wish.

Local & Remote API lets you interface with and carry out actions in Namewrap from your other systems and custom code.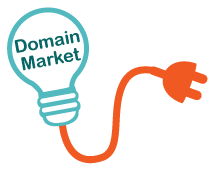 Plug and Play Automation
Up and Running in 3 Days!
For First-time Domain Name Registrars/ Resellers, You need an end-to-end solution that comprises the consultancy service to obtain the necessary accreditation for setting up the storefront required to quickstart your registrar operations.

KICKSTART your registrar business and tap into the domain names market without the hassle of setting up a registrar platform from scratch.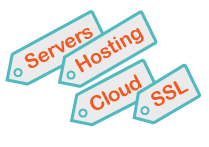 Stock management
Namewrap lets you offer stock limited products, tracking orders and automatically suspending new orders once stock quota is used.

Addons can also be offered to allow users to buy extras, both initially and later on for their products. Namewrap let you offer products other than Domains, VPS, Hosting, Servers, Cloud, SSL and anything else that can be customised when ordering, and offer a range of choices to choose from.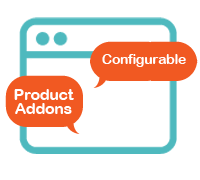 Easy to use
As Aimple As ABC
Namewrap is extremely flexible, allowing you to sell and organize your products. It is possible to create configurable options and product addons, while setting the different payment periods and assigning package to be created on pre-set servers.

Namewrap also comes with a coupon system!

Simple Setup
You can be up and running with Namewrap quickly, ready to open your doors!
For new registrar/ resellers Simple setup in Namewrap means you can be up and run your domain business quickly, and reach out to your market as quick as 3 days!!!

You can have as much automation as you want. From automated setup, to welcome emails, to password changes, upgrades, suspensions, and more… Namewrap can handle it all. Namewrap is all about integration and automation, bringing together all the services you use into an easy to use combined single interface.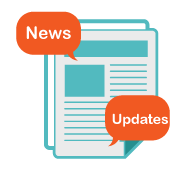 Announcement System
Announcements are a blog like news system in Namewrap allowing you to post your latest news & updates on your website while keeping your clients up to date online and via RSS.

On the other hand, Namewrap also offered knowledgebase which allows you to provide answers to common questions and topics and reduce your support load.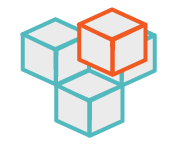 Module Customization
Namewrap is built in a modular way; so that you only have to enable and use the sections you want and need.

If you are interested in finding out more about just how Namewrap could work for your domain business, feel free to

[email protected]

.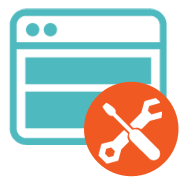 Intuitive Design
Makes Common Tasks Quick and Easy to Perform
Namewrap was developed with users in mind, putting tools and options exactly where you'd expect them.

Namewrap features an easy to use and extremely customizable client area. Clients can do everything, including modify contact information, order new services, pay and view invoices, setup their affiliate account, submit a support ticket and even view all of the email history sent to them by the system.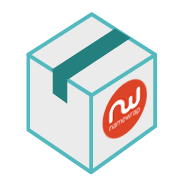 Product Bundles
Allow Ala Carte Selections
With Namewrap, you get a range of different order form styles to choose from along with all the product configuration options and functionality you need to run a successful and automated online domain business.

Product Bundles allow you to group your products and offer streamlined order processes and specific combination discounts.